I Don't Do Cocaine. But it Smells Amazing. 2017, Monotype, 24" x 24" 2018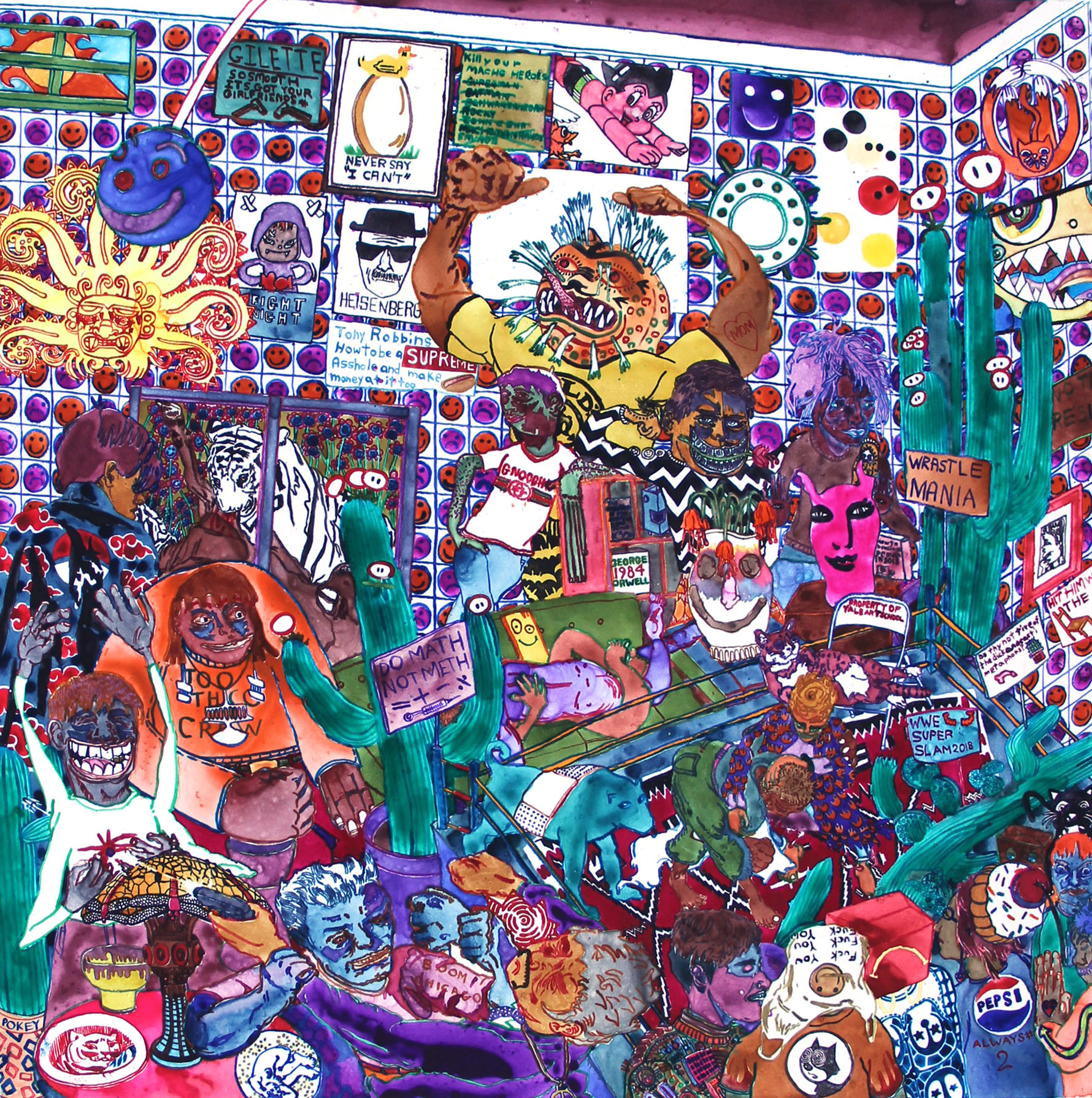 The New Neighbors Seem Nice. I wonder When They'll Invite Us Over.
Watercolor Monotype
2' x 2'
2018
Rich Boy Hot Dog Sandwich 2018 Monotype 2' x 2'
I Don't Want To Be The One In Your Rear View Mirror. I Just Want to Be The One You Bring Home For Dinner 2017, Monotype, 48" x 48"
Don't Worry. Good Times Are On The Way. 2018 Monotype 15" x 15"
There is a Wasp Nest In My Attic That Soothes My Itching Soul
Watercolor Monotype
15" x 15"
2018
Any Romantic Gesture Would Be Appreciated, 2017, Lithograph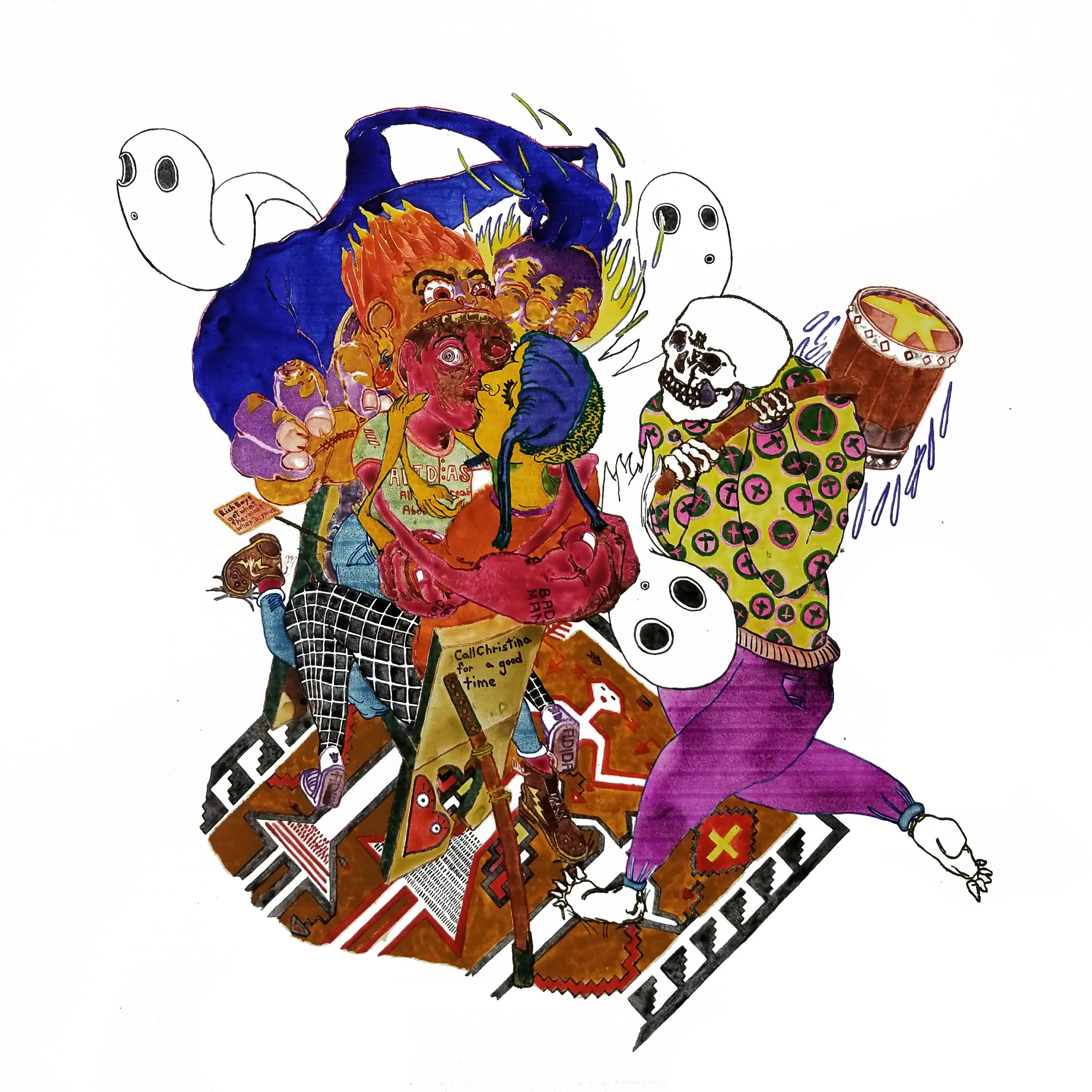 I Want You So Bad I Can't Stand The Man That I Am, 2017, Monotype, 18" x 18"
Fear of Becoming a Nancy Boy
2018
Watercolor Monotype
13" x 18"